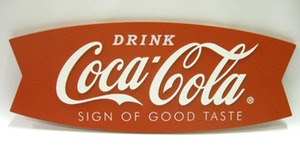 Jean & Larry's Store
7027 SE Milwaukie Avenue
Portland, OR 97214
(503) 239-0346
Offering vintage colorful and original framed old advertising and great artistic magazine covers and prints by wonderful artists. These are all ready for display, with copper frames and hangers on the back.
Our many ads include Coca Cola, Cream of Wheat, Fairy Soap and Djer Kiss ads, Dolly Dingle paper dolls, Scotty and Dalmation Texaco dogs, Disney, Shirley Temple, Lucille Ball ads, beautiful fashion plates from the 1890"s through 1919 and numerous other ads.
Also offered are many framed colorful fruit and crate labels ready to hang for kitchen display. Some special magazines and prints are wood framed and/or matted, including Harrison Fisher prints, Maxfield Parrish prings and Black Americana prints.
We offer a little bit of everything else, including many special vintage collectibles. Displayed are Strawberry Shortcake items (including dolls, house and toys), many rare salt and pepper shakers, vintage Lucy bear figurines, soda pop collectibles (including Pepsi items, Coke items, including the Disneyland 50th anniversary Coke bottle, 7-Up Trailblazer championship bottles), many Christmas and Santa items, beer signs (including neon, other lighted and mirrors), lamps and figurines and many kitchen items.
Our booth is usually restocked weekly as we have considerable stock in storage.