WE ARE NOW OPEN!
7 days a week 11am to 6pm.

Elements of the past that collect you.
Elements of the past that collect you.

7030 SE Milwaukie Avenue
Portland, OR 97214
(503) 235-5990

Seeking true antique to mid-century furniture elements & architectural/decorative pieces. Including & not limited too i.e., dressers, cabinets, tables, chairs, desks, books, end tables, sideboards, hall trees, trunks, oddities, lovely old stain glass windows "all" sizes & so much more including "3" cases filled w/ cool collectables from the past 100 years. I buy frugally, to sell frugally w/ today's economy in mind. Selection of antique stained glass windows are "salvaged out of century old cottages" in England & homes in the Northwest to be re-purposed. Custom service to "alter the size" or repair cracked & missing pieces of any stained glass window(s) with precision. "30" years experience in a field I love! Questions? Delivery needed? Ring Kathleen Ernst (503)730.4348
Coupon for Elements of the past that collect you.
Christmas time S🎄LE
15% Off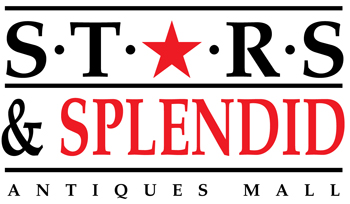 "ALL" tags reduced 15%, "including red & white tags"! Ecclectic, unique mid-century & antique furniture "nestled amongst" decorative/architectural elements & tons of interesting 1960-1980's books. Sharing 10,000 Sq ft. Delivery? (503)730.4348
Coupons are not valid during Stars Sales
DEALER: 89 | Stars and Splendid | EXPIRES: 2023-12-25

| 2023-12-07
Visit us on the web at: http://StarsAntique.com
Print this coupon
Antiques
© 2023 Stars & Splendid Portland, OR