The Painted Piece
The Painted Piece

7030 SE Milwaukie Avenue
Portland, OR 97214
(503) 235-5990

The Painted Piece specializes in hand painted vintage pieces. Mary Pat Deskin discovered a love of upstyling furniture years ago while working on an interior design in Florida. In the interest of saving her client some money she decided to try transforming a few older pieces with a gorgeous non-toxic chalk paint and Viola!!! The Painted Piece was born. The look is fresh, charming, and always one of a kind. Some pieces take on a more french country look,some are waxed to a high shine looking more contemporary. With Amy, partnering artist and sister sharing the booth, you'll find new art pieces and furniture regularly added. The Painted Piece space is located on the aisle to the left of the cashiers desk just two spaces down on the right. Ask for The Painted Piece booth and we assure you will see beautiful furnishings and art at a great price.
Coupon for The Painted Piece
EARTH DAY COUPON
SAVE 10%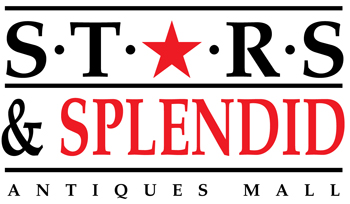 This Saturday is April22nd, EARTH DAY! Save 10% on any item when you purchase before April 24, 2017.
Coupons are not valid during Stars Sales
DEALER: 70 | Stars and Splendid | EXPIRES: 2017-05-24

| 2017-04-17
Visit us on the web at: http://StarsAntique.com
Print this coupon
Antiques
| | | |
| --- | --- | --- |
| | $45.00 CLEARANCE! $40.00 | |
| $200.00 SALE! $175.00 | | |
| $0.00 CLEARANCE! $75.00 | $299.00 SOLD! | $299.00 SALE! $275.00 |
© 2015 Stars & Splendid Portland, OR