WE ARE NOW OPEN!
7 days a week 11am to 6pm.

7030 SE Milwaukie Avenue
Portland, OR 97214
(503) 235-5990
Coupon for
MOVING SALE
50% off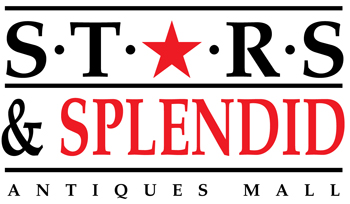 Final Price Reduction before we're gone from Stars and Splendid. Take this coupon to the register and get 50% off lowest price marked on tag.
Coupons are not valid during Stars Sales
DEALER: 14 | Stars and Splendid | EXPIRES: 2021-08-13

| 2021-07-21
Visit us on the web at: http://StarsAntique.com
Print this coupon
Antiques
© 2021 Stars & Splendid Portland, OR